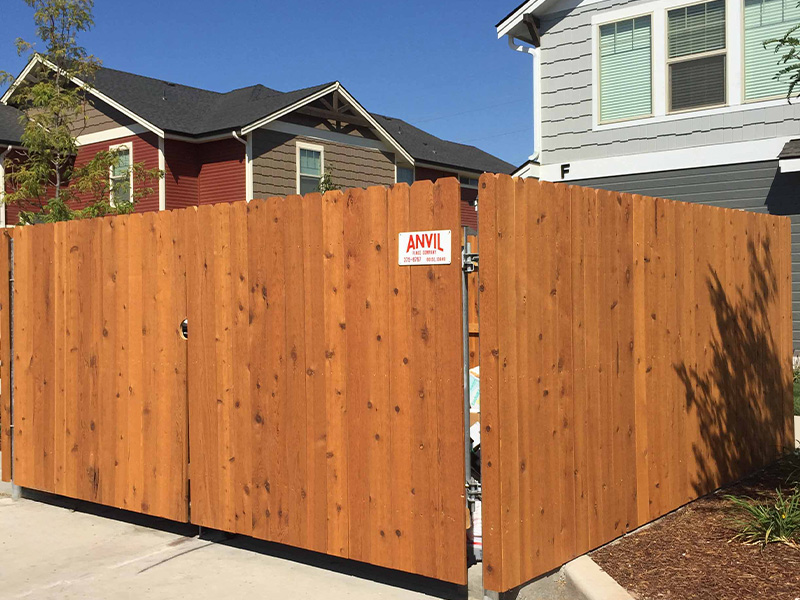 PRE-STAIN
To ensure that your newly installed wood fence is protected from day one, opt for our pre-staining service to seal and protect your investment. Your fence will be constantly exposed to various weather conditions, UV rays, and fluctuating temperatures that can lead to damage, fading, and deterioration over time. However, by having your Boise Idaho wood fence pre-stained prior to installation, your fence will already have a protective barrier that shields the wood from moisture, sunlight, and other elements. This protective layer prolongs the life of your fence, preventing rot, mold, and decay.
We proudly use Wood Defender semi-transparent stain and seal products to pre-treat and protect all of the lumber that will be used to build and install your fence. This ensures that every surface of every board receives even coverage for a durable, protective barrier that will last for several years.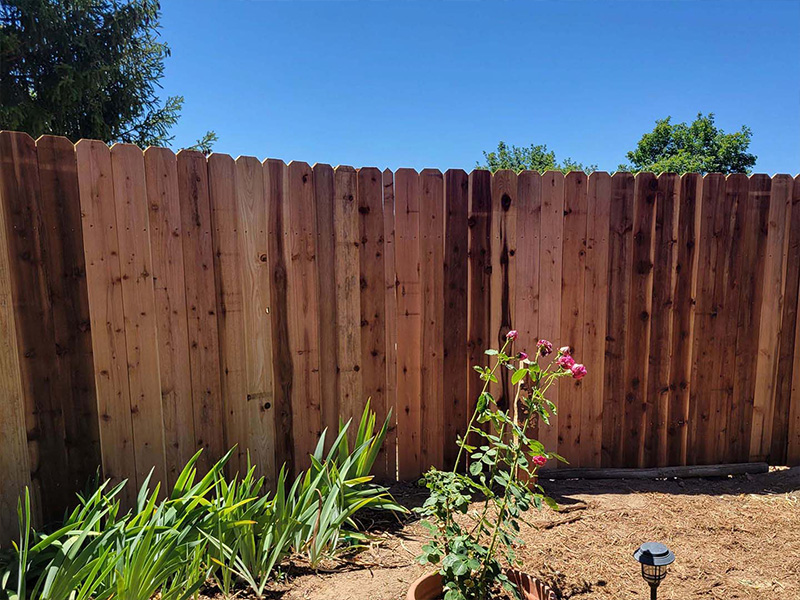 STAINING EXISTING WOOD FENCES
Avoid the hassle of staining your existing wood fence yourself by hiring the pros Anvil Fence Company. If you have an existing wood fence that's in need of some TLC, our team offers professional staining services to protect your fence and your investment!
Staining and sealing your existing wood fence not only enhances the look of your fence but provides protection from the elements. Staining your fence forms a protective barrier, minimizing the effects of constant exposure to UV rays, rain, and harsh weather. This helps to extend the lifespan of the fence by delaying rot, mold, and decay.
Another advantage to staining your Boise Idaho fence is that it enhances natural beauty while still providing protection. Our Wood Defender semi-transparent stains complement the natural hues and wood grain of your fence, resulting in a beautiful, long-lasting fence.